Hendrickson Lift Axles
Hendrickson Lift Axles
Complete Liftable systems shipped directly to your door step
For the following applications: (click application for more detail)
COMPOSILITE SCT08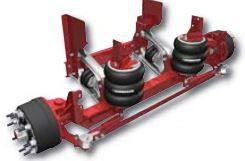 SCT08 SPECIFICATIONS
Capacities: up to 8,000 pounds
Weight: 675 pounds
Travel: 13 inches
Lift: 10 inches
Wheel Cut: 31 degrees
Packaging Space: 22.1 inches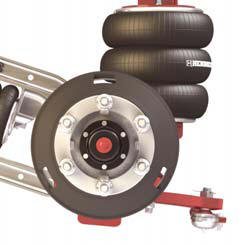 325 × 100 mm metric brake 6-hole H&D's for 17.5-inch wheel
COMPOSILITE SCT10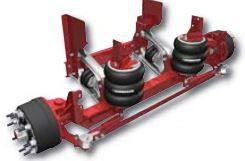 SCT10 SPECIFICATIONS
Capacities: up to 10,000 pounds
Weight: 675 pounds
Travel: 13 inches
Lift: 10 inches
Wheel Cut: 31 degrees
Packaging Space: 22.1 inches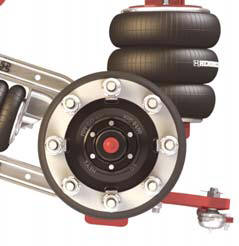 325 × 100 mm metric brake 8-hole H&D's for 19.5-inch wheel
COMPOSILITE SCT13
The SCT13 is rated at 13,500 pounds and now offers a reduced system weight up to 69 pounds per axle and a minimized package space of 22.1 inches. Hendrickson has taken tie rod technology one step further by introducing the patent pending Compliant Tie Rod width Perfec Trak technology....the first complaint tie rod assembly and dampening system. This technology was designed to help lower maintenance costs and increase uptime by providing a resilient, impact resistant tie rod assembly.
ST SPECIFICATIONS
Capacity: 13,500 pounds
Weight: 796 pounds
Travel: 13 inches
Lift: 10 inches
Wheel Cut: 31 degrees
Packaging Space: 22.1 inches
COMPOSILITE SCT20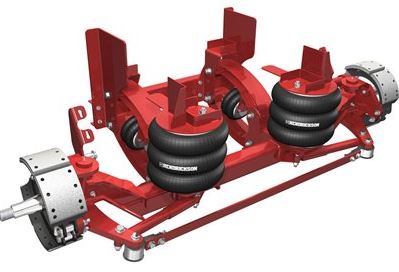 ST SPECIFICATIONS
Capacity: up to 20,000 pounds
Weight: 1,340 pounds
Travel: 12 inches
Lift: 9 inches
Wheel Cut: 25 degrees
Packaging Space: 26.5 inches
TOUGHLIFT FM20
HLM-2 SPECIFICATIONS
Capacity: up to 25,000 pounds
Weight: 1,125 pounds
Travel: 9.5 inches
L i f t : 6.5 inches
Axle Type: 5-inch round
Packaging Space: 26 inches
VALUE-ADDED OPTIONS - Hendrickson offers a variety of value-added options to help increase productivity for the end user operating a lift axle.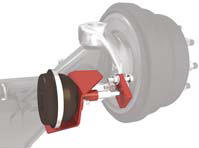 PRE-WELDED Fixed-axle suspensions can be pre-welded to your required frame width
LOCK STRAIGHT - Locks suspension straight when vehicle is placed in reverse
Pre-plumbed Integrated air system reduces installation time through pre-located air tank, hoses and valves
New Options Dust covers and ABS ready brake systems are now available as additional value-added options
AI R CONTROL SYSTEMS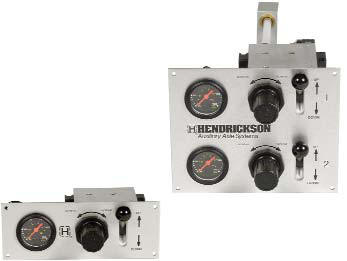 Compact size reduces amount of space required to mount controls
Fewer fittings reduce system leak potential
Higher airflow delivers better response when air controls are activated
Color-coded connections provide easy identification and reduce installation time
Inside-the-cab, outside-the-cab and separated models available
| | | |
| --- | --- | --- |
| Part # | Mount Location | Feature |
| LC-SSI | Inside | for steerable suspesions |
| LC-NSI | Inside | for non-steerable suspensions |
| LC-UCO | Outside | Composite Box |
| LC-USO | Outside | Steel Box |